Projection on Wall vs Screen. Should you buy Projection Screen ?
You have done your research, done the selection and bought a decent projector suited for your requirement, but you do not have any plans to buy a projection screen.  How do you evaluate projection on wall vs screen ?
You think your white wall is good enough and consider projection screens as an additional expense and unnecessary. Most of us feel the same. Are we right??
 Yes, you can absolutely use your whitewall and save the additional screen expense, you will get a watchable image but you will not get the best performance out of your projector. Your wall isn't as flat as it looks, it certainly filled with bumps and imperfections. These imperfections will be magnified upon projection.
Projection screens have special optical coatings that greatly enhance their reflective properties in turn improving the overall projection quality. Compared to a image projected on a screen, contrast and color saturation will be considerably reduced, highlights will not be as excellent, sharpness will also be reduced   (depending on the texture and paint quality and finish of the wall).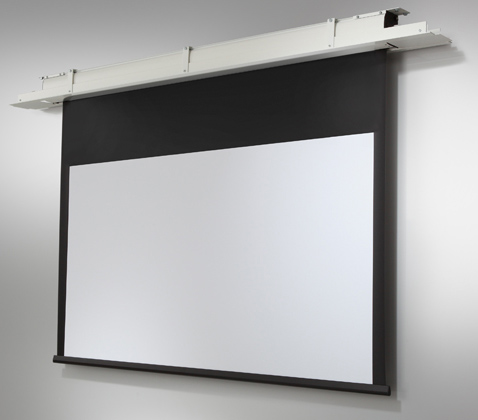 Moreover screens come with black border also known as masking border or frame. It is one of the most important aspects of the screen. A solid black frame around a video image substantially increases the focus and boosts the visual quality of the image. The border helps to focus our eye on the image, drawing our attention away from stray reflections or lights in the background.
So, if you are serious about good image quality, consider using a projection screen. Nowadays you have manufacturers/brands offering wide range of economical screens which provide decent image quality and features at affordable cost. Do the research, include a screen in your budget and make the right investment.
 You can also checkout the wide range of projection screen available on our projection screen listing.